All washing subscriptions

An appointment for free installation within 3 workdays. We take your old appliance with us.

WebApp with insights about your usage & personal tips

Best service: we take care of maintenance and repairs

Smart choice: The highest quality appliances without investments

Deposit: € 75,- (which you get back at the end of your contract)

Customers rate us a 9 out of 10!

Moving/Replacement fee 125 euro
Choose your subscription
New / Younger
€13.95
per month
+ Stacked tariff per cycle
A brand new Miele appliance every five years
Older / Refurbished
€11.95
per month
+ Stacked tariff per cycle
Refurbishment is fine for me and great for our planet!
Miele Classic Advantages

7kg capacity, suitable for small households

Optimal care for your clothes due to SoftCare drum

CapDosing: caps for special clothes

Low energy- and water usage due to capacity recognition

Quiet (74dB) and economical in usage (A+++) due to strong ProfiEco-motor

12 different laundry programs for different types of clothes and stains
Compare devices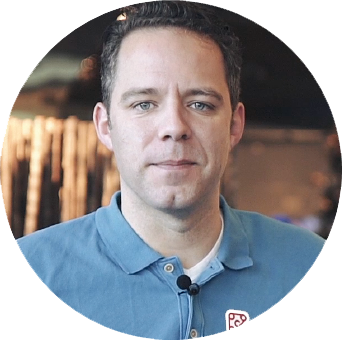 Marcel Peters / Lead Wasbundles a.i
These are questions people ask me often
When and where is my appliance going to be delivered?
You get a phone call within 3 workdays to make a delivery appointment. Your appliance is installed for free within 5 workdays.
Do you take my old device with you?
Yes, we do that for free! Our installers connect your new appliance to the water supply and the drain. We also take your old device with us.
What does the subscription include?
With our subscription, you can use a very economical and powerful Miele appliance. We are available everyday between 09:00 and 18:00 for any questions or problems. The subscription also includes free maintenance and repairs. Moreover, we provide you with insights and tips about your usage via the Bundles Webapp. The All-in-one subscription includes detergent.
How flexible is my subscription?
We do not believe in long term contracts, we believe in satisfied customers. Therefore, you can cancel or switch your subscription monthly. We do ask a fee for collecting the appliance though. That fee is 125 euro's per transport. You can also transfer the subscription to a new subscriber, for example, the person who will live in the property after you.
Het Bundles concept
Het nieuwe wassen uitgelegd in 2 minuten
Miele Classic, een echte krachtpatser
De Classic wasmachine is stil, zuinig en eenvoudig in gebruik. Altijd het perfecte wasresultaat!
De beste service Bundles concept
Kies voor gemak met Bundles
Nooit meer zorgen over onderhoud en reparaties
What our subscribers think of Bundles
9.1

All specifications
Features

TwinDos
Nee

Speciale Thermo-SoftCare-trommel
Minder strijkwerk en je kleding blijft mooi

Automatische beladingsherkenning
Laag energie- en waterverbruik

Sterke ProfiEco-motor
Zeer stil en zuinig in gebruik

11 verschillende wasprogramma's
Voor elk soort was een speciaal programma

Speciale vlekkenfunctie
Nee
Algemeen

Vulgewicht
7 kg

Wasresultaat
A

Toerental
1400 tpm

Geluidsniveau wassen
54 dB