All washing subscriptions

An appointment for free installation within 3 workdays. We take your old appliance with us.

WebApp with insights about your usage & personal tips

Best service: we take care of maintenance and repairs

Smart choice: The highest quality appliances without investments

Deposit: € 75,- (which you get back at the end of your contract)

Customers rate us a 9 out of 10!
Choose your subscription
Pay per use
€16.95
per month
+ €1,00 per cycle
Ideally for less than 15 cycles p. m.
Pay per use
€22.95
per month
+ €0,60 per cycle
Ideally for more than 15 cycles p. m.
Benefits Miele All-in-One

8kg capacity, suitable for households who use their washing machine often

Including detergent & automatic detergent dosing TwinDos

Less ironing due to 'Thermo-SoftCare-trum' and pre ironing funciton

Low energy- and water usage due to capacity recognition

Very quiet and economical in usage due to strong ProfiEco-motor (Energy label A+++)

15 different laundry programs for all different types of clothes and stains
Compare devices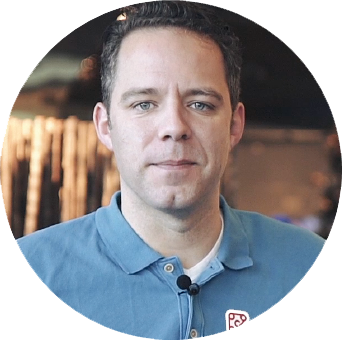 Marcel Peters / Lead Wasbundles a.i
These are questions people ask me often
When and where is my appliance going to be delivered?
You get a phone call within 3 workdays to make a delivery appointment. Your appliance is installed for free within 5 workdays.
Do you take my old device with you?
Yes, we do that for free! Our installers connect your new appliance to the water supply and the drain. We also take your old device with us.
What does the subscription include?
With our subscription, you can use a very economical and powerful Miele appliance. We are available everyday between 09:00 and 18:00 for any questions or problems. The subscription also includes free maintenance and repairs. Moreover, we provide you with insights and tips about your usage via the Bundles Webapp. The subscription does not include detergent, though, you can get a subscription for detergent as well.
How flexible is my subscription?
We do not believe in long term contracts, we believe in satisfied customers. Therefore, you can cancel or switch your subscription monthly. Though, we need to charge a moving fee (€125) for picking up and refurbishing the appliance. You can also transfer the subscription to a new subscriber.
Het Bundles concept
Het nieuwe wassen uitgelegd in 2 minuten
Inclusief Wasmiddel
Wasmiddel inbegrepen
Kies je favoriete wasmiddel en wij zorgen dat het altijd op tijd bij je thuis wordt bezorgd.

Automatische dosering
Doseer altijd precies genoeg en voorkom geknoei!
De beste service
Kies voor gemak met Bundles
Nooit meer zorgen over onderhoud en reparaties
What our subscribers think of Bundles
9.0

All specifications
Features

Automatische doseringsfunctie TwinDos
Altijd de juiste hoeveelheid wasmiddel

Speciale Thermo-SoftCare-trommel
Minder strijkwerk en je kleding blijft mooi

Automatische beladingsherkenning
Laag energie- en waterverbruik

Sterke ProfiEco-motor
Zeer stil en zuinig in gebruik

16 verschillende wasprogramma's
Voor elk soort was een speciaal programma

Speciale vlekkenfunctie
Een oplossing voor 23 verschillende soorten vlekken

Voorprogrammering en resttijdaanduiding
Zelf instellen wanneer je je wasmachine wilt laten starten
Algemeen

Vulgewicht
8 kg

Wasresultaat
A

Toerental
1600 tpm